Building Automation - Conduct Meetings with Confidence
In an automated boardroom or conference room, lower a screen, dim the lights, connect to an office from another continent, turn on a projector or display your presentation in one touch. A Control4® system eliminates all the technical headaches and allows you to get down to business.
Select the setup of the room with the touch of a button…conversation, presentation, video conference and more.

As soon as the lights dim, the shades go down to create the perfect atmosphere for your presentation.

Modify the backlighting, select which PC to display on the projector, bring up the volume to the perfect level, all with one touch, reducing calls to your IT department for assistance.

Impress your colleagues, customers and partners with one-touch scenes that dim or raise the lights, and change the background music.

Integrate audio and video-conferencing systems into one easy-to-use experience.

Choose to manage the system from an elegant touch screen or an app on your tablet or smartphone.
Residential - Dedicated Home Theatre
Design a jaw-dropping home cinema that rivals any Cineplex by incorporating immersive high-resolution audio, high-definition video, best-in-class surround sound, an enormous smart TV or projection screen, and customized lighting to complete the experience.
Watch video from multiple sources, including media players, hard drives and portable devices or browse through them all simultaneously.
Hide all of your equipment in a closet and control everything with a single, easy-to-use remote or elegant touch screen.
Enjoy smart lighting throughout the room that dims when you press "play" and ramps back up when you press "pause."
Incorporate special lighting features, like pathway lights and starry-night ceilings.
Control your whole home from the theatre, including adjusting the room temperature or seeing who is at the front door, without leaving your seat.
Hospitality - Generate Rave Reviews for your Bar or Restaurant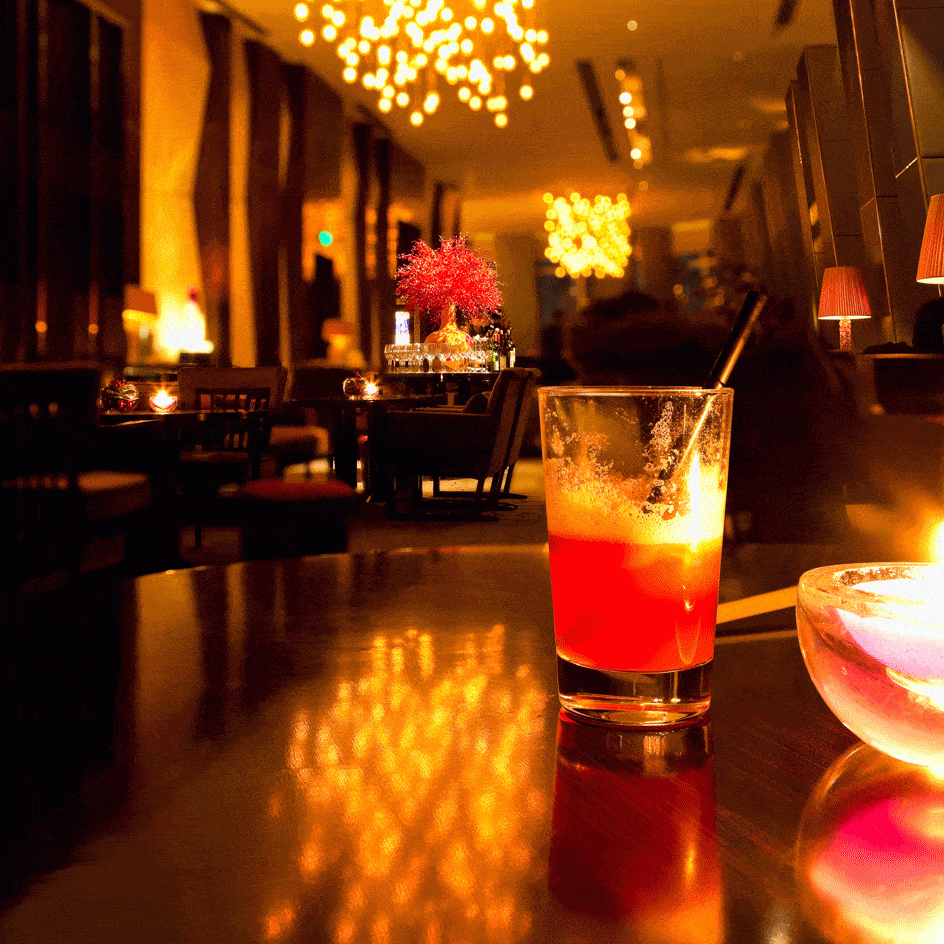 With just one touch, you can create the perfect atmosphere in every area of your restaurant with mood lighting and music. Control every TV from one location so your customers never miss the big play. With automation, the possibilities are endless.
Incorporate your lights, music and climate into a "scene" that cues the perfect ambience and gets everyone in the right mood.

Have the lights turn off when employees or guests leave rooms to save on energy bills, automatically.

Use a single button to turn the building off or on, keeping energy bills low.

Control a wall of TVs from a central location so that your customers get to watch what they want, when they want it.

Simplify your audio, video, and other components with one remote to control it all.

Control and feed a high-end audio system for dancing or ambient music.

Broadcast the big game, and as soon as it's over, easily drop back to the top 20 playlist.

Treat your audio and video as separate systems with the ability to join them easily when required.

Turn every TV in the building on and off with one button.

Play six different games or more on different displays throughout the space, so your customers never miss any of the action.

Easily move video around and break audio from video to play in different zones.
Receive e-mail alerts based on security-related actions, for example when a door or window is left open or the security system is triggered.
Use IP cameras to keep an eye on your business, no matter where you are.