Business IT Support | Your Local IT Experts
Heatherton | Moorabbin | Melbourne
  Device & Server Management
  Hosting & Web Services

24x7 IT Support and Services
From Business IT Support and Services to Large-Scale IT Projects, our team of IT experts have got you covered.
Based in Heatherton – Moorabbin – Melbourne, we service all areas of greater Melbourne and Geelong.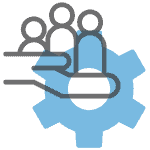 Managed Services
Delivering IT services that are bundled into a tailored package with your business needs in mind. An experienced IT support team, proactive system monitoring, data backup and recovery, and enhanced security; all billed as a fixed monthly fee.
As technology continues to evolve, our IT support team continues to advance with the latest technologies. We provide expert support,  trusted relationships and 24×7 rapid response. Our priority is to fix your issues quickly with minimal disruption to your business.    
Cyber Security
IT threats are vast, ever changing and don't discriminate between businesses. We are highly active and offer superb services in the IT security space. From application to infrastructure security, we'll ensure your business is protected.
Cloud Computing
Business tools such as software, applications or an entire IT infrastructure can be ran efficiently through the cloud maintaining a simple working environment. Also offering scalabilty, security and workplace collaboration. 
Remote Monitoring
Proactive monitoring and maintenance of IT systems with real-time alerts is an essential tool for any business . With 24×7 system monitoring, potential risks or failures are flagged, security is enhanced and business productivity is maintained. 
Read More >
Backup, replication and storage of data is essential in keeping company information continuously protected. Ensuring backup files are restored promptly will ensure businesses are back to normal as quickly as possible.
Read More >
The network is the foundation of any reliable IT Infrastructure. High performance and consistency is key when it comes to an interruption free network. We implement the correct strategies that ensures applications and productivity don't suffer.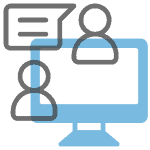 IT decisions, strategy development and other IT initiatives are critical and challenging in today's tech world. Our IT specialists will consult with you ensuring the best decisions are made your business.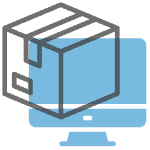 Over the years we have established and maintained solid partnerships with our vendors who are always on top of the latest products. We receive a priority service and competitive prices on all IT products that we pass onto our clients.
Are your IT issues never ending?
There is a solution … have you considered a Managed IT Service?
A Managed IT Service will take the pressure off your internal resources, allowing your employees perform efficiently without the headaches.
By offering a flexible choice of managed service options to many of our clients,
they now have the time to focus on business opportunities with the freedom to succeed.
Create Business Opportunities with a Managed IT Service
Reduce costs with
Predictable Spending
bundled in a
fixed monthly fee
Enjoy the perks of an
Experienced Team
delivering the latest technology
Minimise risk with 
Enhanced Security
across your entire IT Infrastructure 
Give your business a
Competitive Advantage
by focusing on your core business
We welcome the opportunity to discuss your IT requirements.
If you have any IT questions or would like to learn more about our Managed IT Services,
please call 03 8594 3611 or email our team today! 
HAPPY CLIENT
RELATIONSHIPS
YEARS OF SERVICE
EXCELLENCE
Client Testimonials
"Through every step of the process, Supasonic has delivered the results they promised. We highly recommend Supasonic to anyone looking for provider they can honestly trust. They helped us to streamline our network process and enhance our computers, which has now improved the effectiveness of how we work. Recently they moved our emails to a new Cloud Email service."
Brendan
Red Bluff Homes
"Supasonic's approach to us was to firstly truly understand our challenges and vision before making any recommendations. Supasonic took the time, over a series of meetings to understand our core business practices and workflows before designing our new network. By partnering with us and becoming an extension of our team, Supasonic has assisted us to grow from one location to currently three locations across Victoria. They have assisted us in our office moves, IT support, email and Server upgrades since we started back in 2003."
Tim
Bayhill Roofing
"Supasonic is a great company to work with; the service is excellent, the guys are always reachable, knowledgeable and helpful. No request is out of the question and usually can be achieved within budget. Very responsive team and easy company to work with. I am extremely happy with their services."
Nik
Nillumbik Shire Council
"The ongoing support and maintenance provided by the team at Supasonic over the years has been high quality. I have been in my current role for the past 4 years, and in this time I cannot remember a single time where our systems have been down. I would highly recommend their services; the guys are very knowledgeable and always helpful. Even in situations that are beyond their control the team at Supasonic have always worked with us to ensure that we avoid or minimise any downtime."
Chris
Forty Winks
"We started our new business venture and had no hesitation in engaging Supasonic as our core technology partner. With an existing relationship with the team from previous endeavours, topped with their already extensive experience in the Aged Care sector, it was the easiest decision to make during the journey. Phil and the team transitioned our first acquisition seamlessly, uplifted the facility to provide premium brand and service we wanted to be known for. Over the next year, they integrated another large Green Field development and our Head Office site as well. To Phil and all the team; we thank you for your knowledge and flexibility."
Brad
Luson Aged Care
Our Clients